Modeling of deactivation system for dimetoate
Анотація
The world community has been paying close attention to the phasing out of obsolete pesticides since the late 1990s. Thus, in the EU, the use of organochlorine pesticides is almost completely stopped, but the widespread use of organophosphorus remains a problem. Plant protection products based on dimethoate, glyphosate, chlorpyrifos, pyrimiphos-methyl (aktelik) and others are widely used in the European Union.
Based on existing systems for the deactivation of organophosphates [1], studies of their effectiveness in relation to the destruction of dimethoate have been carried out. The tests were carried out using the HPLC method.
Посилання
Vakhitova L. N. Kinetics of the oxidation of methyl phenyl sulfide by eroxoborate anions / L. N. Vakhitova, N. V. Lakhtarenko, A. F. Popov // Theoretical and Experimental Chemistry. – 2015. – Vol. 51, № 5. – P. 297-302.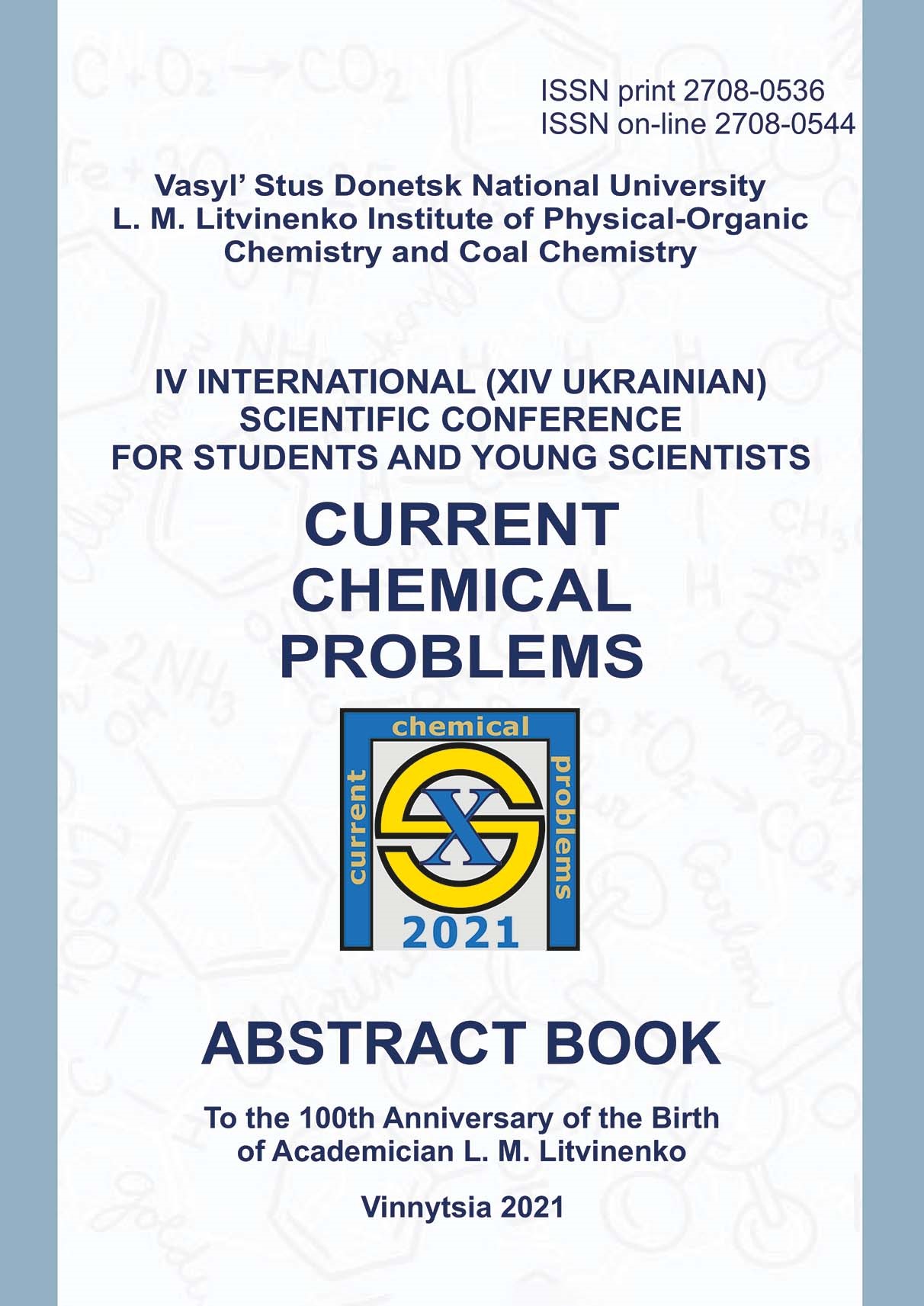 ##submission.downloads##