The ternary system Yb–Ga–Sn AT 600°C in the concentration range 0-33.3 at.% Yb
Анотація
The isothermal section of the phase diagram of the ternary system Yb–Ga–Sn at 600 °C was constructed in the concentration range 0–33.3 at.% Yb by means of X-ray diffraction and energy-dispersive X-ray spectroscopy.
Посилання
J. Rodríguez-Carvajal, Commission on Powder Diffraction (IUCr), Newsletter 26 (2001) 12-19.
G. Zanicchi, D. Mazzone, M. L. Fornasini, P. Riani, R. Marazza, R. Ferro, Intermetallics 7 (1999) 957-966.
J. R. Salvador, F. Guo, T. P. Hogan, M. G. Kanatzidis, Nature (London) 425 (2003) 702-705.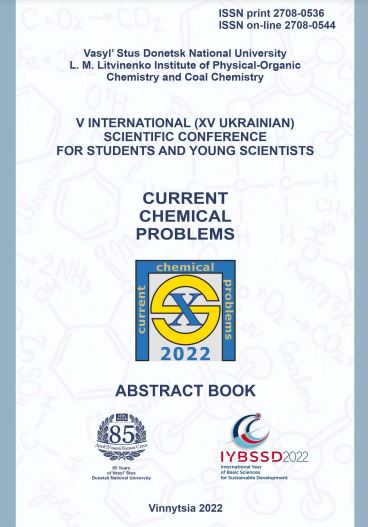 ##submission.downloads##