Preparation of the fuel cell bipolar plates based on epoxy resin/graphite and polybenzoxazine/graphite composites
Анотація
Nowadays, alternative power energy sources play a crucial role in energy technology [1]. Fuel cells (FCs) have been developed as a candidate for zero-emission and alternative power sources in this field. Bipolar plates (BPs) are a key component of FCs, as they distribute gas, collect current, and remove heat. As a consequence, the creation of polymerbased electrically conductive composites for fuel cells' BPs is important [2]. The balance between the high electrical conductivity, mechanical characteristics, and other properties of bipolar plates is very crucial for the effective work of the fuel cells.
Посилання
The hydrogen strategy for a climate-neutral Europe, Brussels, 2020.
C. Mathew, S. Naina Mohamed, L.S. Devanathan, A Comprehensive Review of Current Research on Various Materials Used for Developing Composite Bipolar Plates in Polymer Electrolyte Membrane Fuel Cells, Polym. Compos. 43 (2022) 4100–4114.
S.Z.D. Cheng, P.K. Gallagher, Handbook of Thermal Analysis and Calorimetry: Applications to Polymers and Plastics, 2002.
S. Zhang, P. Yang, Y. Bai, T. Zhou, R. Zhu, Y. Gu, Polybenzoxazines: Thermal Responsiveness of Hydrogen Bonds and Application as Latent Curing Agents for Thermosetting Resins, ACS Omega. 2 (2017) 1529–1534.
Y. Kobzar, K.Y. Fatyeyeva, A Simple Solvent-Free Strategy of Polybenzoxazine Film Elaboration with Controllable Performance via Molecular Weight Regulation between Cross-Linking Knots, Macromolecules. 55 (2022) 9384–9396.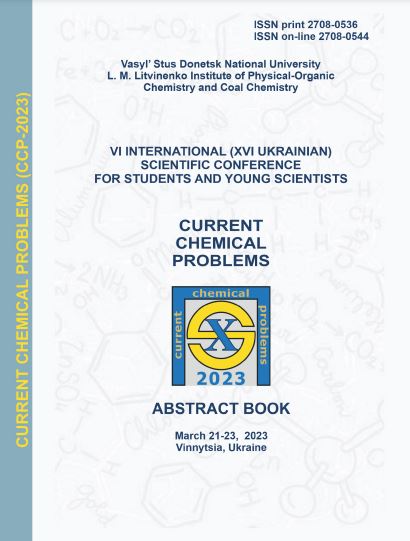 ##submission.downloads##
Розділ
Хімія полімерів і композитів