Cu-catalyzed formation of pyridines from propargylamine and cycloalkanones
Анотація
Aromatic heterocycles fused with saturated cyclic hydrocarbon ring are important building blocks for medical chemistry due to their potential biological activity [1]. Such compounds can be obtained in the reactions of propargylamine and cycloalkanones catalyzed by Au(I) salts [2]. The development of noble-metal-free and reliable methods for synthesis of multi-gram amounts of the such aromatic heterocycles is important task of modern organic chemistry and catalysis. The aim of this study was to find optimal conditions for Cu-catalyzed formation of pyridines by cyclization reaction from propargylamine and cycloalkanones.
Посилання
A. J. Carrasquillo, G. L. Bruland, A. A. MacKay, D. Vasudevan, Environ. Sci. Technol. 2008, 42, 20, 7634–7642.
G. Abbiati, A. Arcadi, G. Bianchi, S. Di Giuseppe, F. Marinelli, E. Rossi, J. Org. Chem. 2003, 68, 18, 6959–6966.
S. S.-Y. Chui, S. M.-F. Lo, J. P. H. Charmant, A. G. Orpen, I. D. Williams, Science, 1999, 283, 5405, 1148–1150.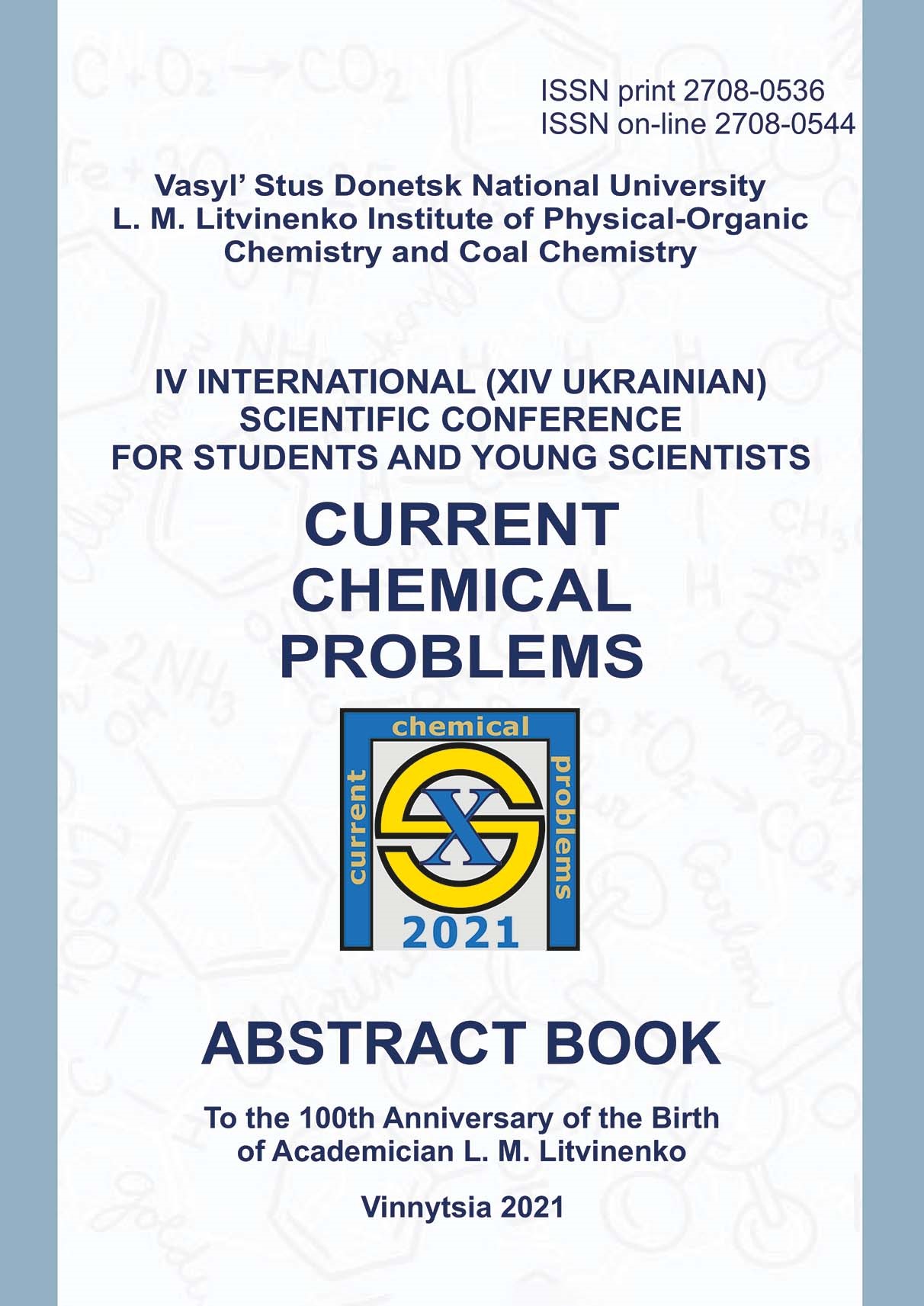 ##submission.downloads##