Knoevenagel reaction catalyzed by iron(III) 1,3,5-benzenetricarboxylate in flow
Анотація
C-C coupling reactions play important role in fine and industrial organic synthesis. Knoevenagel reaction – interaction of aldehydes or ketones with active methylene compounds – is one of the ways to form C-C bond. Development of the efficient heterogeneous catalysts for the Knoevenagel reaction is urgent task [1].
Посилання
K. van Beurden, S. de Koning, D. Molendijk, J. van Schijndel, Green Chem. Let. and Rev., 2020, 13:4, 349–364.
S. A. Sotnik, S. V. Kolotilov, M. A. Kiskin, Zh. V. Dobrokhotova, K. S. Gavrilenko, V. M. Novotortsev, I. L. Eremenko, V. K. Imshennik, Yu. V. Maksimov, V. V. Pavlishchuk, Russ. Chem. Bull., 2014, 63, 862–869.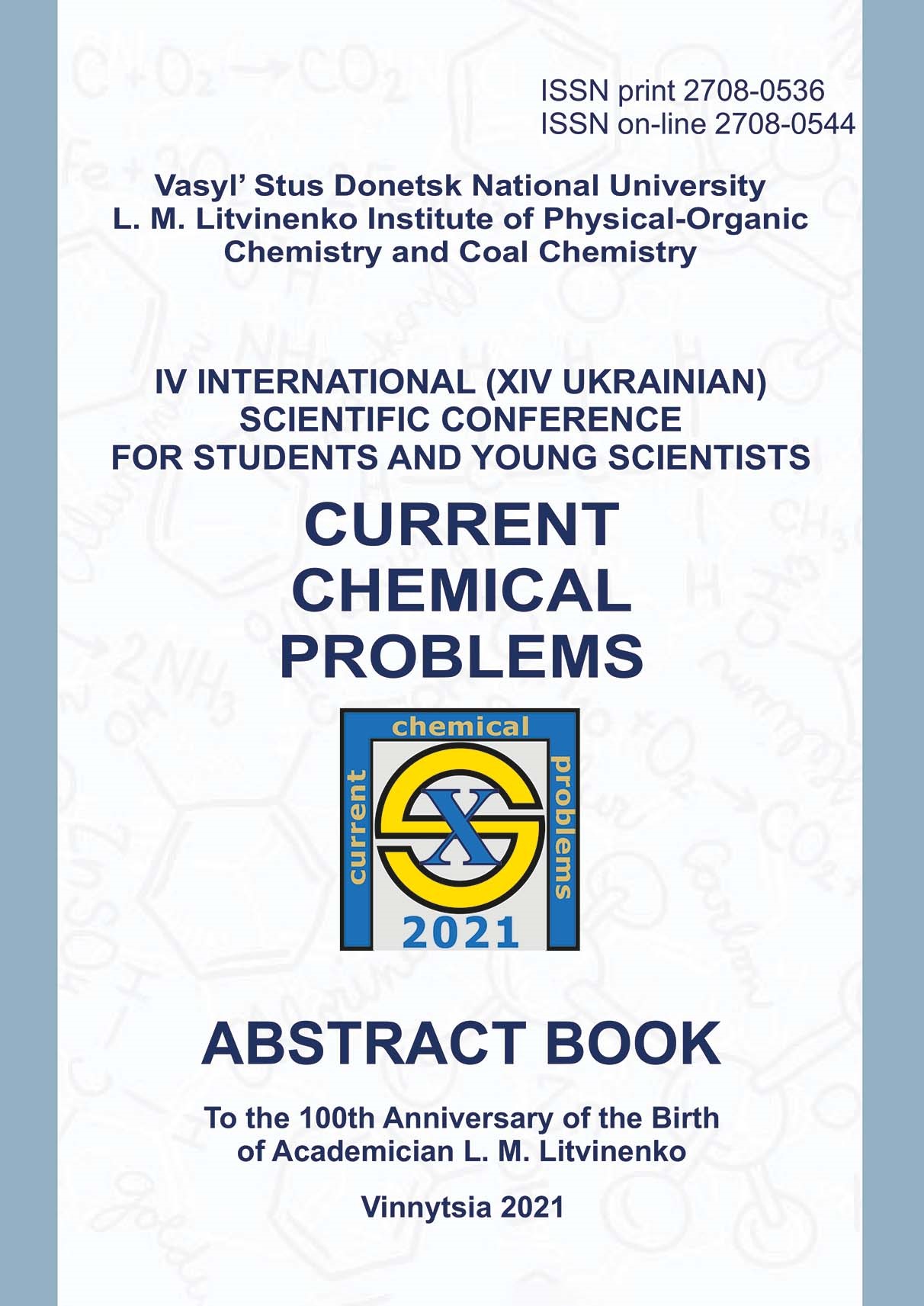 ##submission.downloads##